Reccomended Motivational Books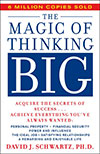 The Magic of Thinking Big
by David J. Schwartz
Millions of readers have acquired the secrets of success through The Magic of Thinking Big. Achieve everything you always wanted: financial security, power and influence, the ideal job, satisfying relationships, and a rewarding, happy life.
Set your goals high...then exceed them!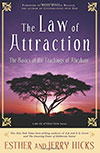 Law of Attraction
by Esther Hicks, Jerry Hicks
This book presents the powerful basics of the original Teachings of Abraham. Within these pages, you'll learn how all things, wanted and unwanted, are brought to you by this most powerful law of the universe, the Law of Attraction. (that which is like unto itself is drawn).
This book will help you to joyously be, do, or have anything that you desire!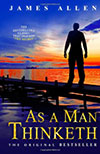 As A Man Thinketh
by James Allen
The Bestselling Classic That Inspired "The Secret". AS A MAN THINKETH today is considered a classic self-help book. Its underlying premise is that noble thoughts make a noble person, while lowly thoughts make a miserable person. Allen reveals how our thoughts determine reality. Whether or not we are conscious of it, our underlying beliefs shape our character, our health and appearance, our circumstances, and our destinies.
"The Vision that you glorify in your mind, the Ideal that you enthrone in your heart-this you will build your life by, this you will become."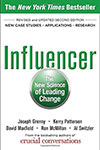 Influencer
by Joseph Grenny, Kerry Patterson, David Maxfield, Ron McMillan, Al Switzler

A thought-provoking book that combines the remarkable insights of behavioral scientists and business leaders with the astonishing stories of high-powered influencers from all walks of life. You'll be taught each and every step of the influence process--including robust strategies for making change inevitable in your personal life, your business, and your world.
Once you tap into the power of influence, you can reach out and help others work smarter, grow faster, live, look, and feel better.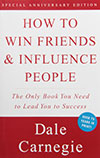 How to Win Friends and Influence People
by Dale Carnegie

This grandfather of all people-skills books was first published in 1937. It was an overnight hit, eventually selling 15 million copies. How to Win Friends and Influence People is just as useful today as it was when it was first published, because Dale Carnegie had an understanding of human nature that will never be outdated. Financial success, Carnegie believed, is due 15 percent to professional knowledge and 85 percent to "the ability to express ideas, to assume leadership, and to arouse enthusiasm among people."
For more than sixty years the rock-solid, time-tested advice in this book has carried thousands of now famous people up the ladder of success in their business and personal lives.